How To Request A Cleaning Quote For A Company?
If you are an entrepreneur, surely at some point you have wondered how much it would cost to hire a cleaning company service for a company and what it includes. Below, we explain what the cleaning budget for a company comprises and how to get the best one.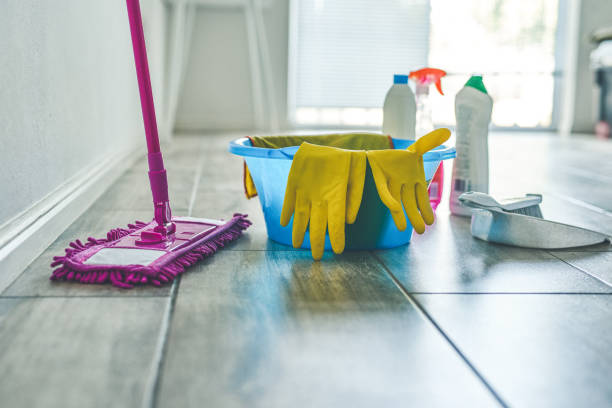 The cleaning budget is very important as it is the basis for starting a working relationship between the company and the cleaning company. In addition, it is very important since the image and the feeling of well-being depends on the cleanliness of the workplace.
Factors that influence the cleaning budget
Frequency: Frequency is one factor that most influences the budget and, although the budget limits us, we cannot ignore cleaning. Ideally, the entire work area and its elements should be cleaned daily.

High-traffic areas: areas such as the hall, corridors, bathrooms, or kitchen need special cleaning because of the amount of waste that accumulates. Other areas such as meeting rooms or the armchairs at the entrance are key since it is what visitors and clients see, so they need to be immaculate.

Square meters: a company with a larger area and several items that need more cleaning, which also increases the budget.

Number of Workers – The number of workers determines the amount of surface area and the number of objects such as tables, chairs, or screens to be cleaned. 

Surface Materials – different materials require different care. For example, if you are a business in an older area with older materials, they will require special care and different products than in a more industrial location.

The number of cleaning employees: A company with a large area, several floors, and many employees require a greater

number of cleaning personnel

than, for example, an office on one floor. The increase in cleaning staff increases.
Items that should not be missing in the budget
Hours of work in a period (daily, weekly or monthly).

Price for each hour of work.

Set all items that are to be cleaned.

Workers' wages.

Fiscal elements: taxes, etc.

The margin for contingencies.
Benefits of a good company cleaning
Create a better work environment.

It gives a good image to visitors and to the vision of the employees themselves.

Greater productivity of the employees since they do not have to worry about other superfluous aspects. 

Prevents major problems, such as germs or pests.
What can we offer you?
The ideal is to compare quotes from different cleaning companies and hire the one that best suits your needs.
At SCS Group Cleaning Solution we can offer you a comprehensive special maintenance service for companies from different sectors and characteristics such as offices or warehouses, among others. 
In all cases, it includes:
Traffic cleaning.

Cleaning of accesses to plants.

Cleaning of meeting rooms.

Crystal Cleaning.
We can do cleaning both before or after business hours and on weekends to disrupt as little as possible. If you are interested, if you have questions, you can contact us . We give you a budget without commitment!